Florida off the beaten path
10 Highlights in Florida
For many, Florida is just a well known vacation destination state. Especially with popular destinations such as Orlando, Miami and the Florida Keys. All of them are fantastisch places to go to and it defines the states slogan The Sunshine State. However, the state of Florida has much more to offer than just sun, sea and sun lotion. Places where you can spot true wildlife, National Parks and great American history. Curious which spots made it to our top 10 list? Make sure to add these 10 highlights to your next Florida roadtrip!
1.
Arcadia
Arcadia located at the Peace River is a small city (pop. 7.700) in DeSoty County, located in the midlands of Florida. At the intersection of Highway 17 and 70. For the most tourists, this is an unknown spot. But it actually is a lovely true American town. There are many events and local markets. Rodeo, Aviation Day and numerous parades such as the Martin Luther King Day Parade, Rodeo Parade, Cinco de Mayo Parade, Independence Day Parade, Homecoming Parade, Veterans Day Parade and Christmas Parade.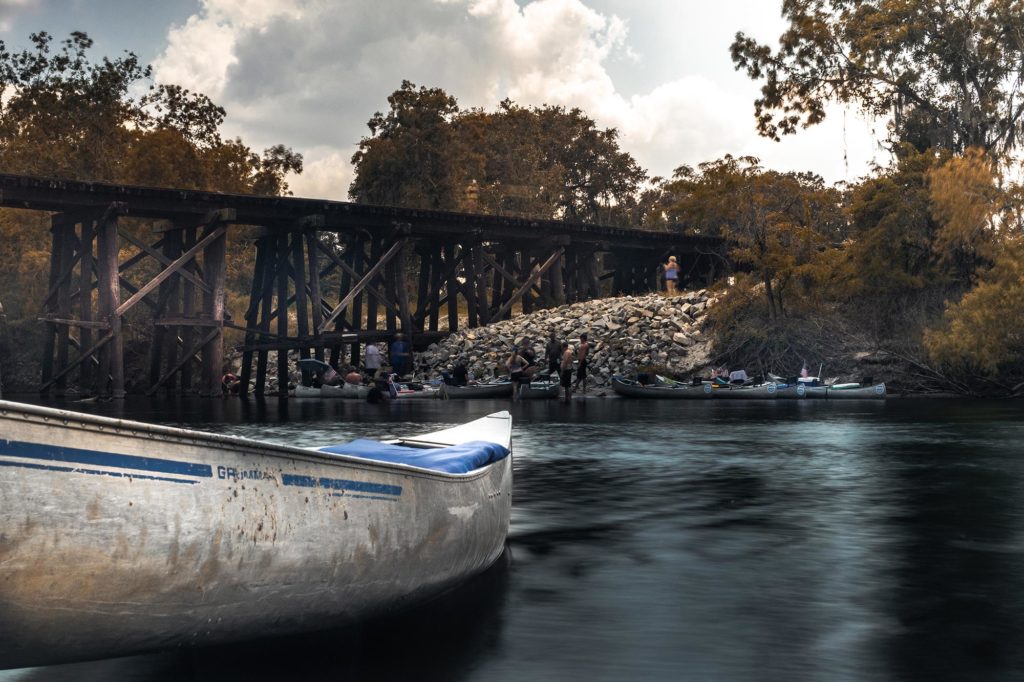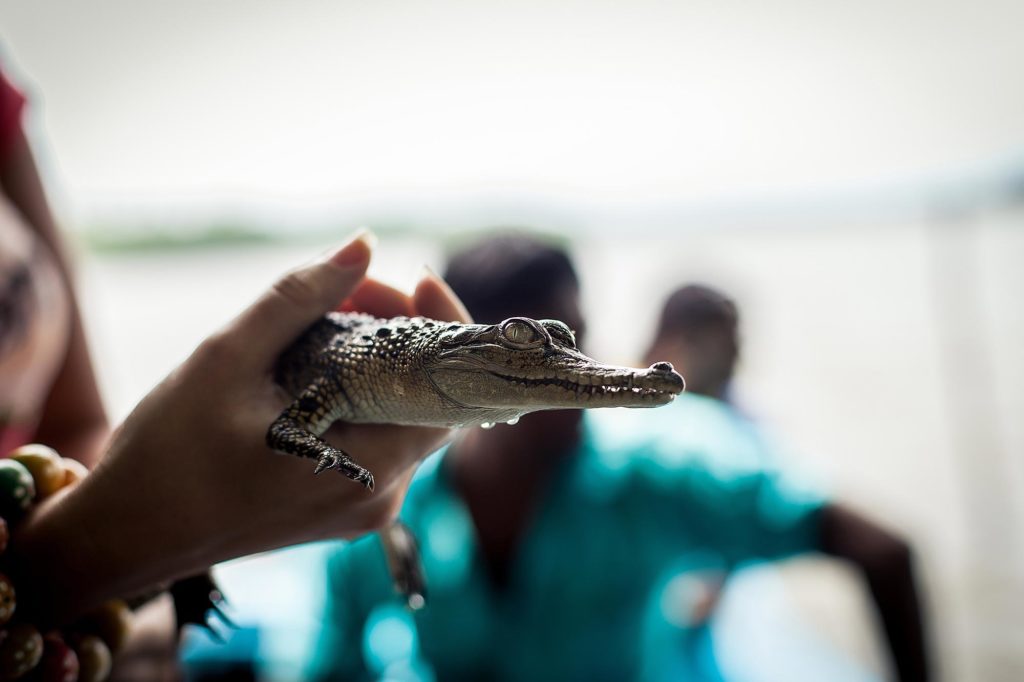 2.
Babcock Wilderness Adventure
Nearly 25 miles (40km) from Fort Myers, hidden in the swamps of Punta Gorda, you'll find the Babcock Wilderness Adventures. It's one of the most unusual tourist attractions of Florida and one of the last to spot the Florida Panther (North American cougar ) in it's natural habitat.
During a 90-minute Adventure Tour with a revamped bus on the Babcock Ranch, you'll get to experience four different ecosystems. The sweet water swamp, oak and hammock trees, pine plains and a cypress swamp. Nature is truly surprising here. You might spot the Florida Panther but also alligators, deer, Cracker cattle and many different birds.
3.
Lake Okeechobee
With an average of 35 miles (57km) is Lake Okeechobee (meaning Big Water) the second biggest inland sea of the United States. The lakes primary source of water comes from the Kissimmee River and it's exceptionally shallow for a lake of its size, with an average depth of only 9 feet (2.7 metres). The lake has great nature to discover and offers many recreational areas. The sunset at the east side of the lake is nearly as beautiful as seen from Key West. The Herbert Hoover Dike surround the lake with it's 110 miles long Lake Okeechobee Scenic Trail. Specially made for walkers and cyclists.
When you go boating, you might spot manatees, alligators, bobcats, deer, wild boars, fish and many birds. Be aware though, swimming is not advised: Beware of Alligators.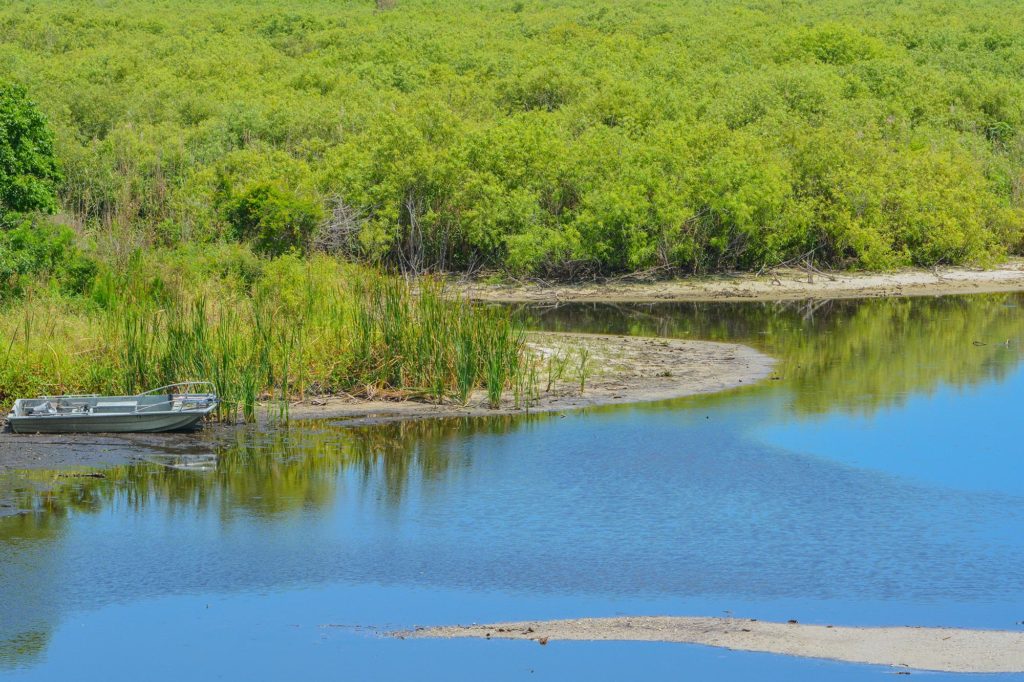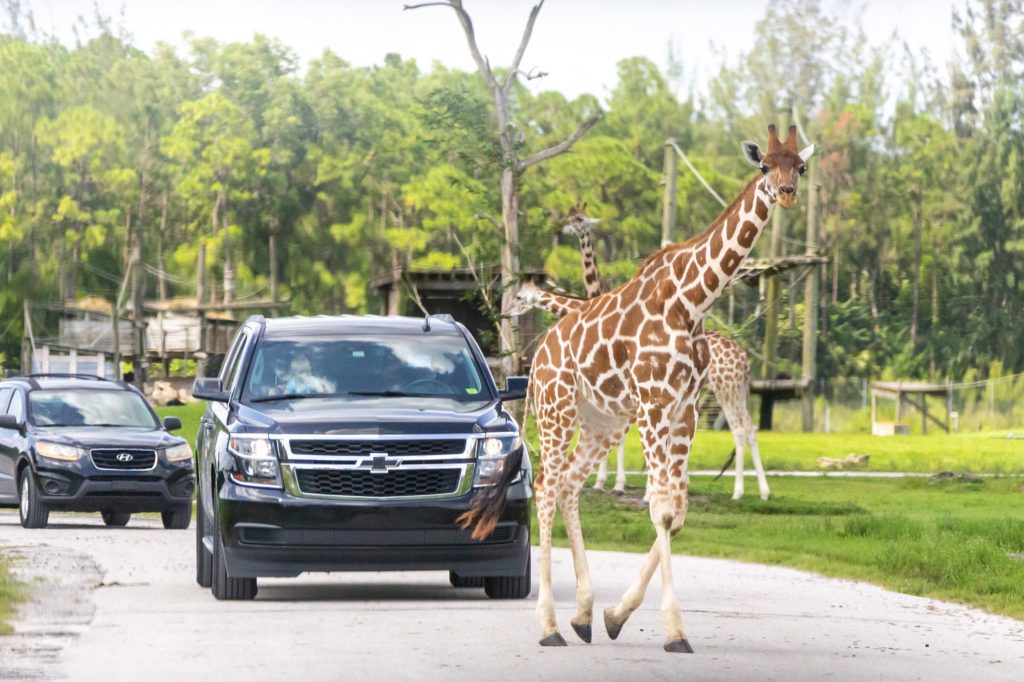 4.
Lion Country Safari
Between Lake Okeechobee and West Palm Beach, near the town of Loxahatchee you'll find the Lion Country Safari Park. The park opened in 1967 by several international entrepreneurs as a cageless zoo. Today this drive-through safari park is the home of more than 900 species. The beautifully landscaped open park of 320-acre houses animals from 6 continents who roam free. It's a perfect day to spend and meet endangered animals. You can drive-through with your own car or motorhome, or you rent a parks car for the safari. There's also a walking section with gardens and many colorful animals.
5.
Canaveral National Seashore
Between Cape Canaveral and Daytona Beach lies a hidden piece of nature: The Canaveral National Seashore, a pristine undeveloped shoreline. This island park is operated by the National Park Service and is approximately 25 miles (40km) long. It's situated in front of the mainlands shore. The beaches have no facilities but you can spot great wildlife. Such as sea turtles.The John F. Kennedy Space Center is located at the southern end of the barrier island, so access to the seashore is often restricted during launch-related activities at the space center. A beautiful to do is the one way 7-mile Black Point Wildlife Drive with great views and wildlife. Be careful though, alligators are everywhere!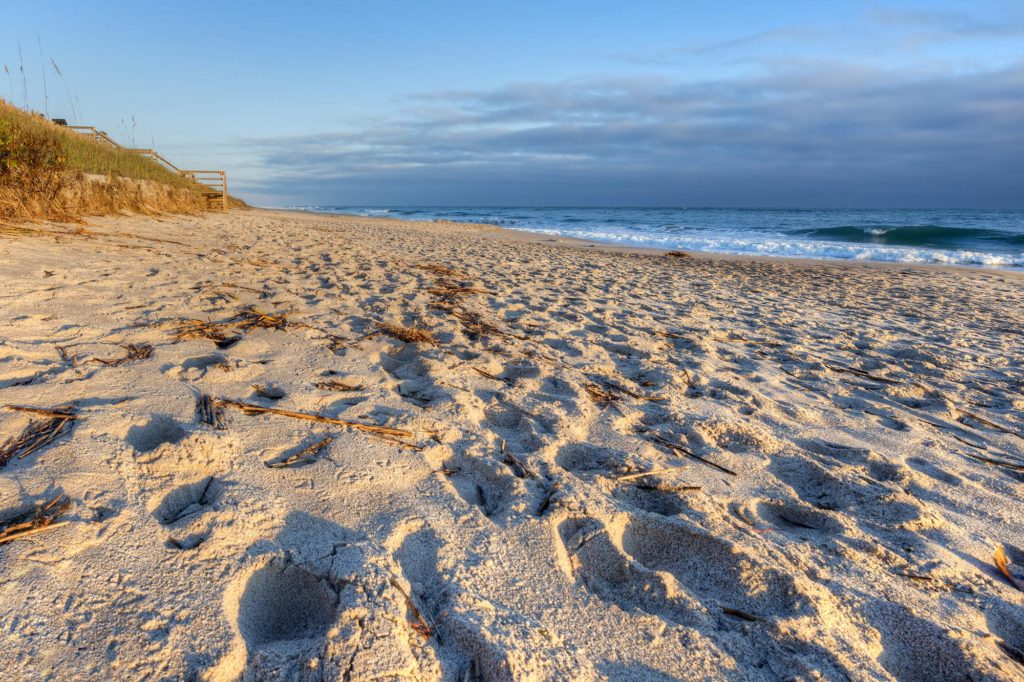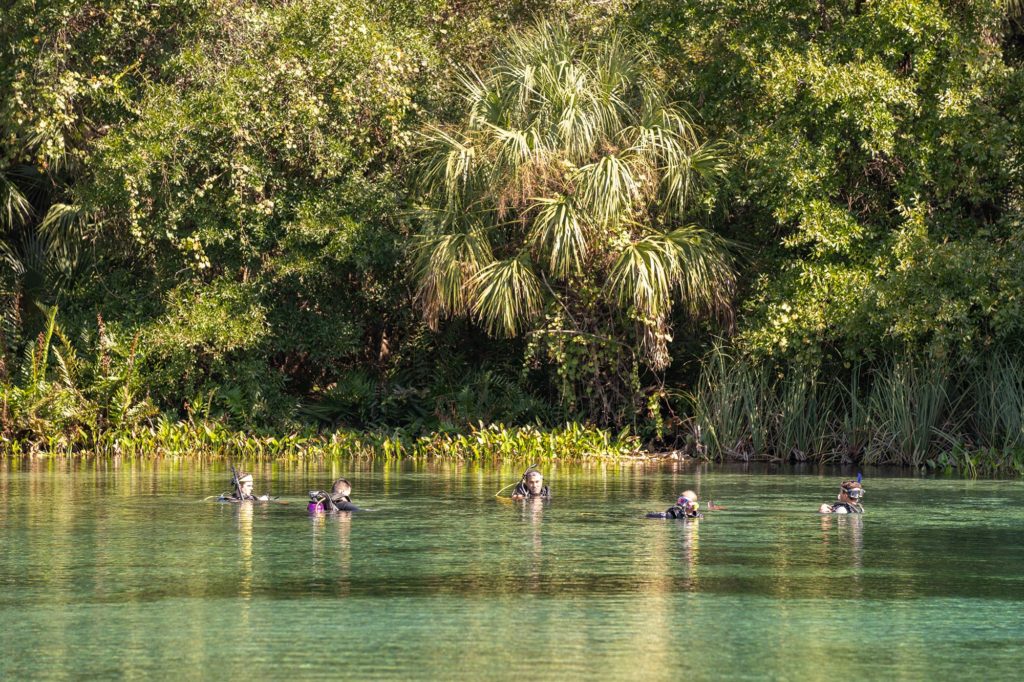 6.
Ocala National Forest
Around 62 miles (100km) north of Orlando Highway 19 brings you to the Ocala National Forest. A great highlight to spot amazing wildlife such as black bears, woodpeckers, snakes and other reptiles. Yes, also alligators here! Ocala actually has the largest black bear population of entire Florida and has become the home of many species who've lost their habitat elsewhere.
Alexander Springs and Silver Springs are two beautiful places to stop and enjoy the nature. The temperature of 71,6F (22c) of the springs, make it a great all year round swimming and diving hotspot. The Florida Black Bear Scenic Byway, a network of scenic roads between Silver Springs and Ormond Beach, cross the heart of Ocala National Forest.
There's more to see than just Miami Beach...
Experience the amazing nature of Florida!
7.
Walkulla Springs
Around 12,5 miles (20km) south of Florida's capital Tallahassee is a hidden gem to discover: Wakulla Springs. The biggest and deepest sweet water spring in the world. It's situates in the Edward Ball Wakulla Springs State Park and home to dozens of wild birds and animals. You can finds manatees, alligators and turtles in the clear waters. Especially between december and april when the water is the clearest, a boat trip is recommended!
The River Boat Tour over Wakulla river is probably the best thing to do and the most known attraction. The fifty minutes boat ride of 2 miles (3,2km) downstream and back brings you along majestic swamps, shore and wildlife.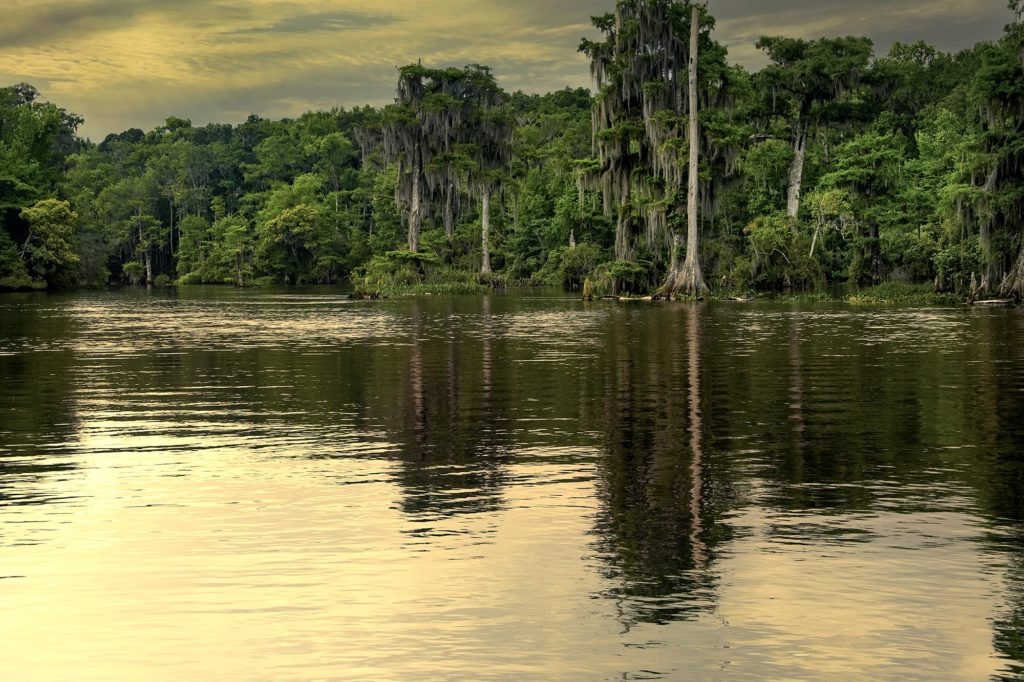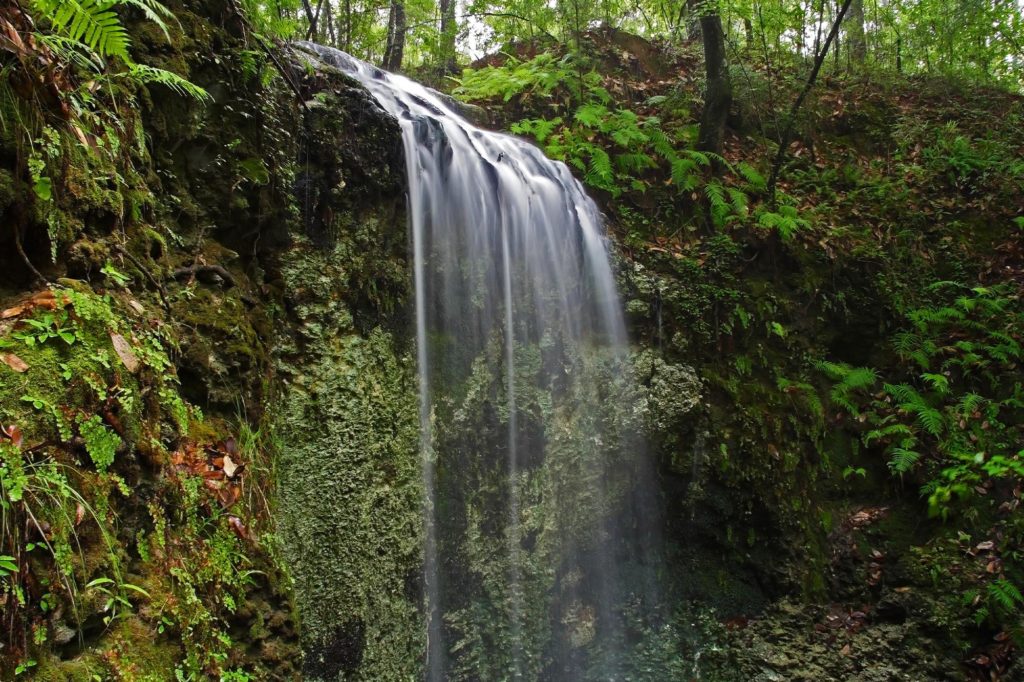 8.
Falling Waters State Park
The highest waterfall of Florida is inside the Falling Rivers State Park. As the name of this park literally says, the river falls 98ft (30m) in a sinkhole. The 420 acre (179 hectare) park has more to offer than just it's highest waterfall. There are many hikes and trails, natural springs, a lake with beaches and massive sinkholes over 20 million years old.
9.
Crystal River
Crystal River is a coastal city in western Florida and known for it's Manatees population. In the Crystal River National Wildlife Refuge of Kings Bay you can find them in the wild. The promenade at The Sisters Springs Wildlife Refuge gives the best views of these endangered and threatened animals. Many of them from were killed in the past 20 years because of watercraft strikes. Here you can view them in their safe habitat.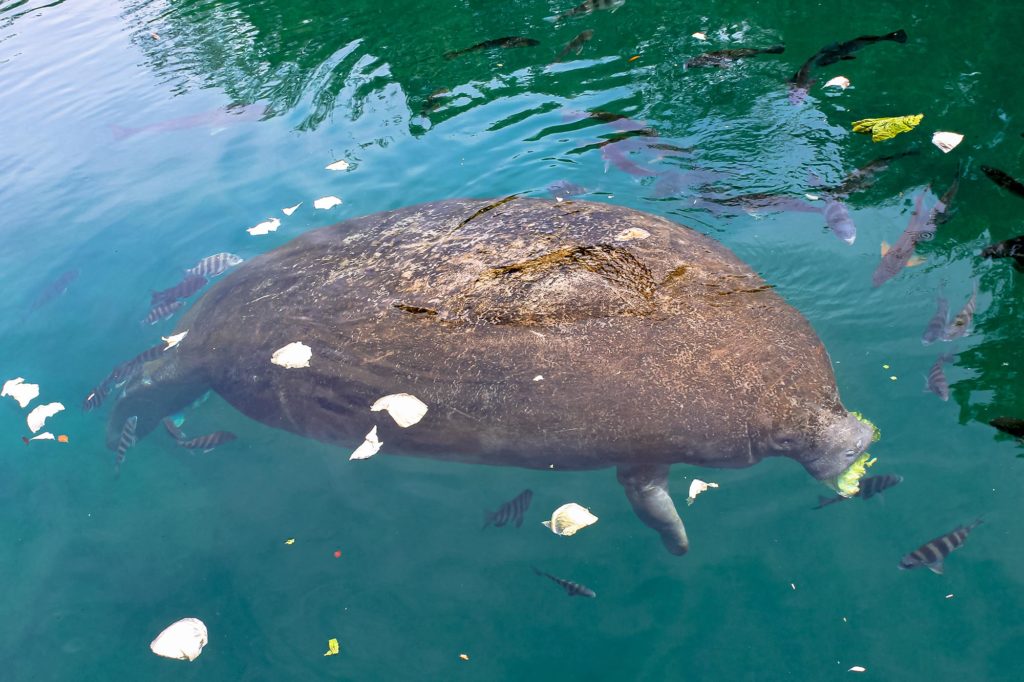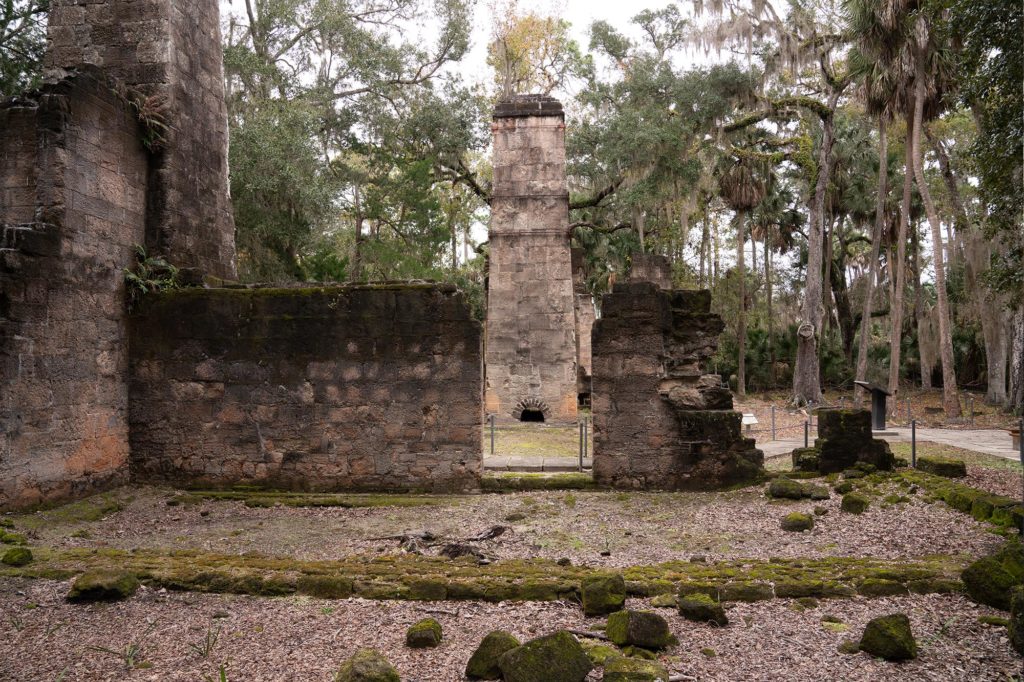 10.
Bulow Plantation Ruins
These ruins of the old Bulow sugar plantation were the largest plantation in East Florida, and was operated with the forced labor of enslaved Africans and African Americans. More than 20 years before Florida was a state, Charles Wilhelm Bulow from South Carolina bought 4,675 acres (9000 hectare) of land to build the Bulow plantage. The plantation was destroyed in the Seminole War of 1836. You can visit and explore the remnants in the Bulow Plantation Ruins Historic State Park.
Other reads that you may like: