The most beautiful beaches of the Florida Keys
When you say beach in Florida, people instantly refer to Miami Beach and it's beautiful beaches. The blue water and white sand beaches with it's iconic lifeguard towers. The Florida Keys however, are just an hour away. The beaches of the Florida Keys are as if you are in the Caribbean. Tropical, often deserted and easy to combine with a trip to Miami. In this list, we've highlighted the most beautiful beaches of the Florida Keys.
1700 islands, just an hour away from Miami
The Florida Keys on the map
The top 6 of most beautiful beaches on the Keys
The 6 most beautiful beaches of the Florida Keys
Our selection of highlights for a perfect beach day!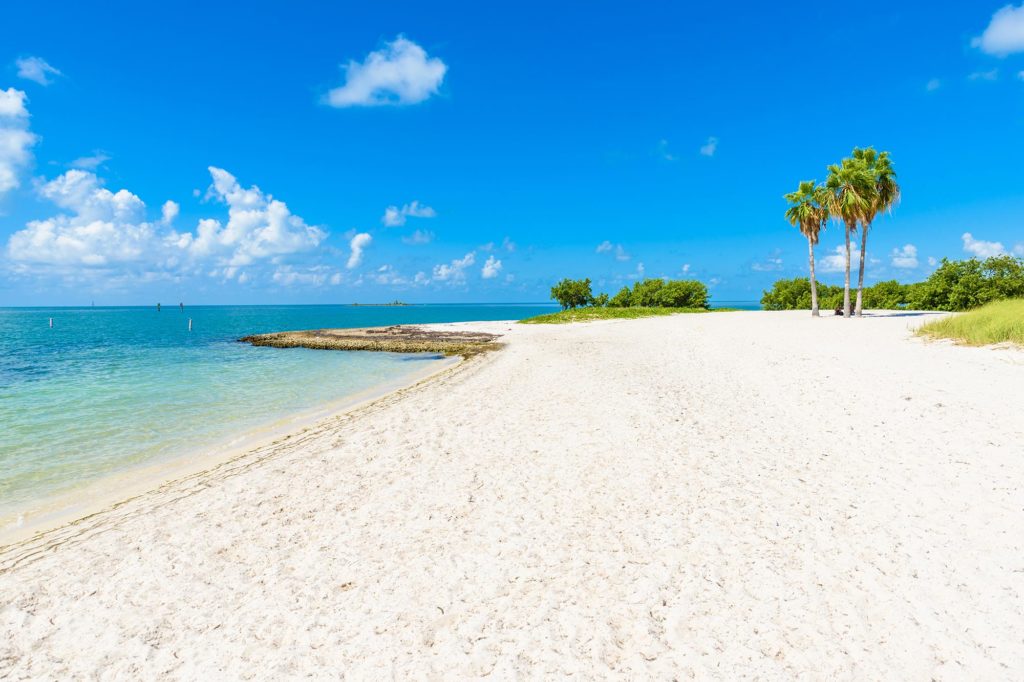 Sombrero Beach | Marathon Key
Sombrero Beach is situated on the Marathon Key, between Islamorada and Key West. The wide beach with palm trees and view over the Atlantic Ocean is like it came straight from a lost island. Because the beach is so long and wide, it's also perfect for a beach walk or a picknick. The beach has showers and restroom facilities as well!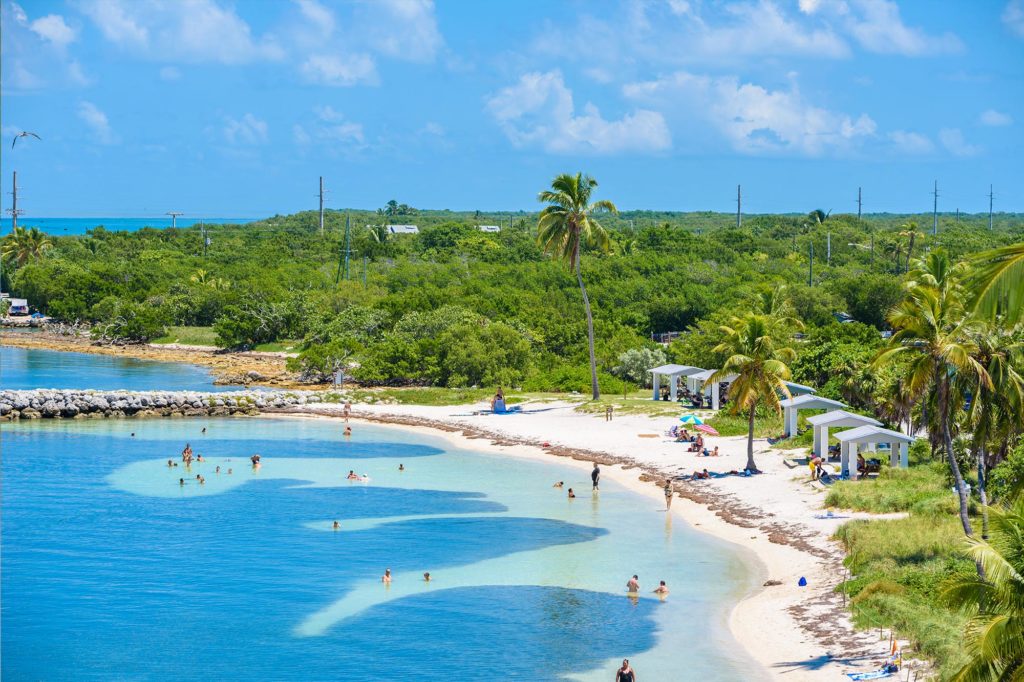 Calusa Beach - Bahia Honda State Park | Big Pine Key
Bahia Honda State Park is probably one of the most beautiful beaches of the Florida Keys. Many native Key West citizens prefer Bahia over their own beaches. Calusa Beach is the most known beach of Bahia Honda State Park. Together with Sandspur Beach and Loggerhead. Calusa Beach is most famous because of it's view of the famous Old Seven Mile Bridge. Because the waters here are shallow, it's also a perfect snorkeling hotspot!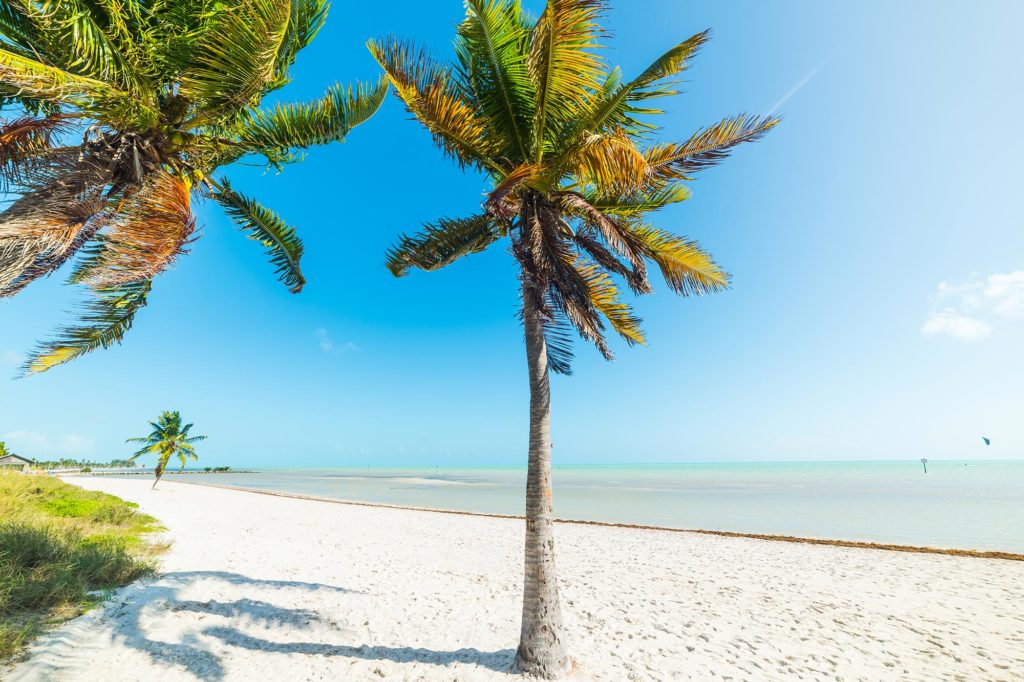 Smathers Beach | Key West
2.5 miles (4km) of white sand beach with bleu sea. You are in paradise! Smathers Beach is a popular beach of Key West, make sure to come early to enjoy. During the day it gets more crowded, but with a pleasant atmosphere. You can play volleyball, take a dive, go jet skiing or just relax with a good book.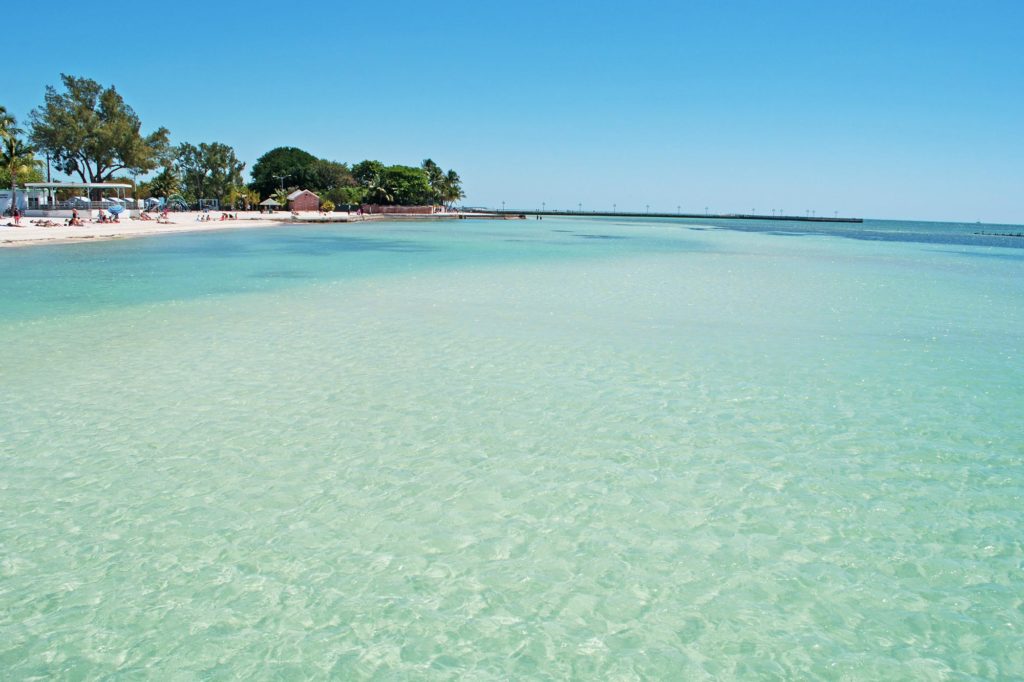 Is Smathers Beach too busy for you? Visit Higgs Beach also on Key West. It's located next to Smathers but way more relax. A great beach to wind down, relax, chill and enjoy the great view. Also a perfect beach to make a walk. Interested in a more active beach day? Rent a kayak!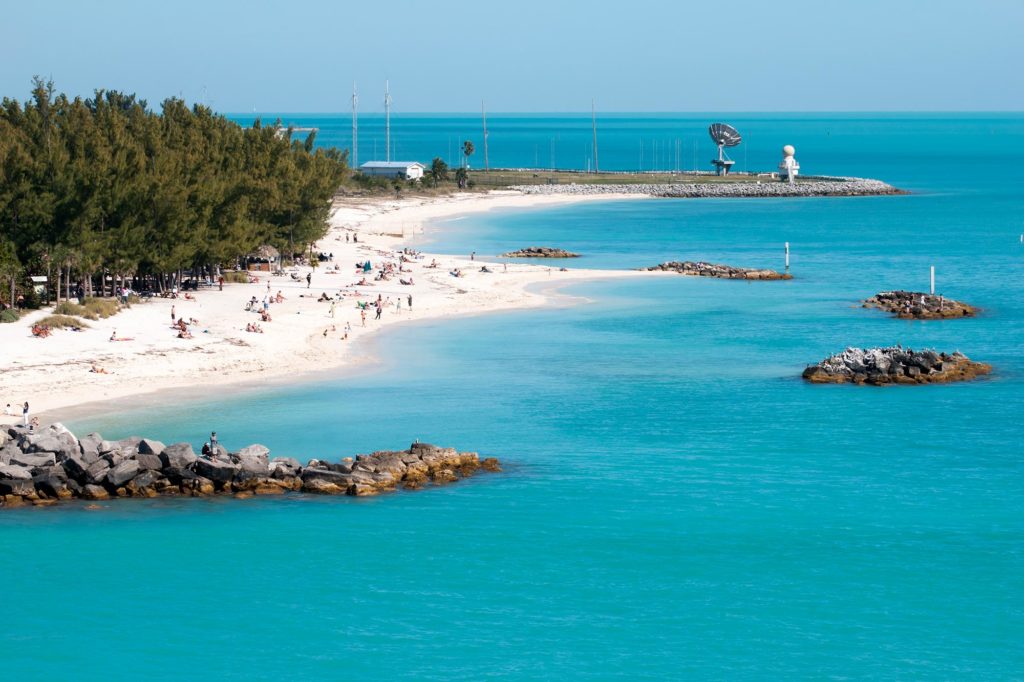 Fort Zachary Beach | Key West
At the very last end of Key West you'll find the beautiful Fort Zachary Taylor State Park. A park full of history with it's 19 centure old fort. The beach is a great spot to enjoy all day. Especially the shade of the trees provides comfort. Several currents meet each other, which brings several colorful fish. So bring your snorkling gear! There's a small kiosk with simple burgers, hotdogs, drinks and other snacks. A perfect all day beach day!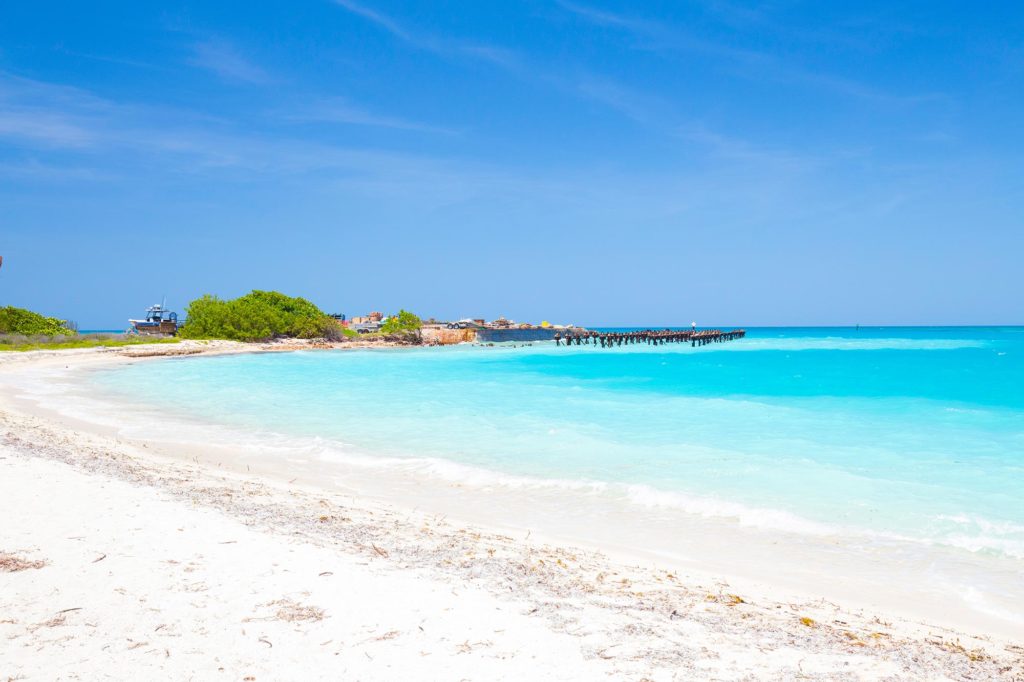 Dry Tortugas National Park | Key West
For this beach you will need a boat… Because the Dry Tortugas National Park is an island. There are several day-trips from Key West. Dry Tortugas Beach is surrounded by a stone wall of the former Fort Jefferson and has a little Pirate touch. This Caribbean island has the most beautiful turquoise blue sea and it's waters are shallow. Ideal to go for snorkeling. At the nearly deserted Loggerhead Key you'll find even more beaches.
A very #insta hotspot on Key West
The famous directions sign post